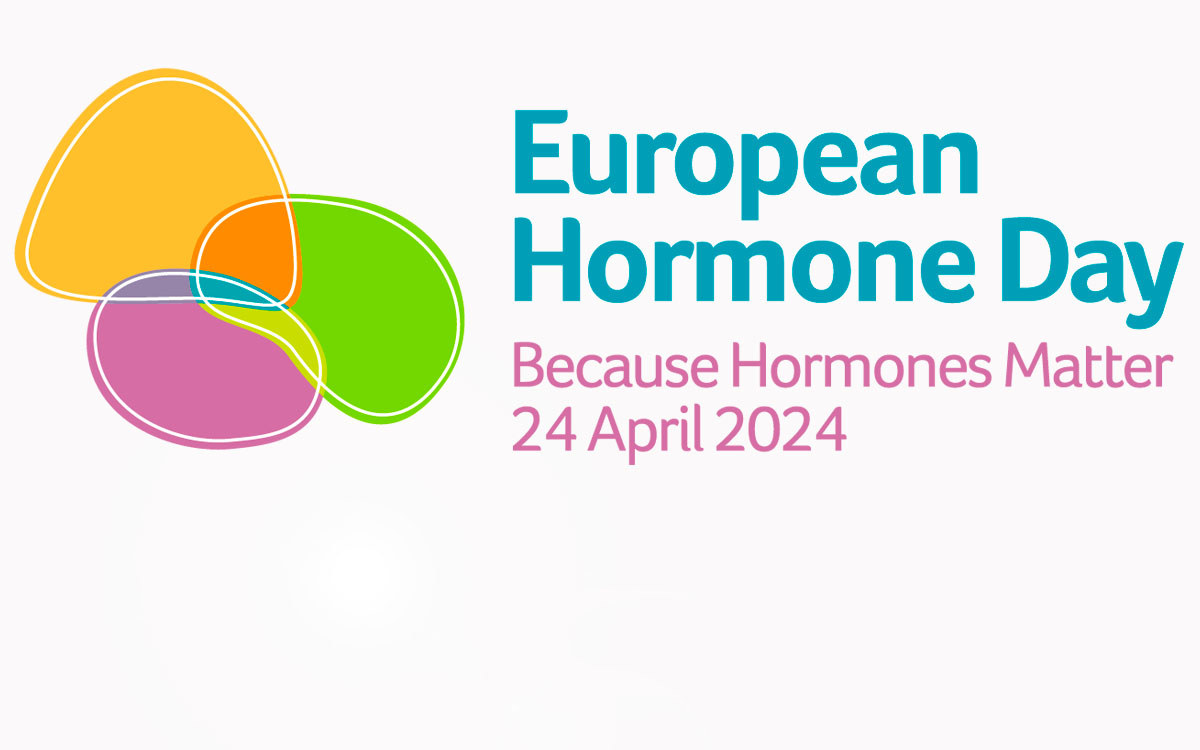 More needs to be done to raise awareness of the vital role of hormones in preventing and treating health and disease. Better understanding can help ensure hormones are integrated in national and European health policies, improve diagnosis and treatment of endocrine disease, attract research funding, and improve outcomes for endocrine patients.
European Hormone Day 2023 returns on 24 April 2024.
This important awareness day brings together all those with an interest in endocrine health and disease to promote a better understanding of the role of hormones, and encourage a collective call for change about how hormones are addressed in health policy across Europe.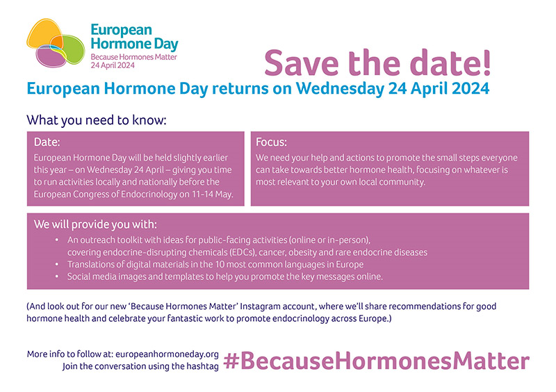 Because Hormones Matter
Many people have a basic idea of what hormones are but do not fully understand just how important they are for overall health and wellbeing. European Hormone Day is a day to put the spotlight on endocrine health – #BecauseHormonesMatter.
It's also an opportunity to build connections between endocrine stakeholders and issue a collective call for change about how hormones and endocrine-related diseases are addressed in public policy across Europe.​
Join us in raising awareness of the importance of good hormonal health?
Our overarching theme will again be "Because Hormones Matter", centred around the four key areas in ESE's 2021 White Paper, 'Hormones in European Health Policies'. These are: Endocrine Disrupting Chemicals (EDCs), Cancer, Obesity and Rare Endocrine Diseases.
We invite you to focus on the area that feels most relevant to your work this year (or all four!).
You may choose to spread the word through social media or organise national or local activities and events with your organisation – whatever works for you. 
Hormones matter 365 days a year! 
European Hormone Day gives us a focal point each year to talk about why hormones matter, but we know that good hormone health is important every day. 
For further information about European Hormone Day, and to download the Toolkit, visit the ESE Website>>
How the European Hormone Day logo was created